Jordan Gardner is an American "European soccer executive & investor" and a businessman. He is a co-owner of Dundalk FC (Republic of Ireland), an investor of Swansea City (England), a majority shareholder and chairman of FC Helsingor (Denmark), and he was also considered one of the best football executives by the World Football Summit in 2020.
In this interview, made by e-mail, he shares ideas and principles that guide his decisions, both in terms of investments and in terms of management (sports and financial), identifies some of the most serious mistakes that clubs make and points out ways and strategies on how to make clubs sustainable and better prepared to succeed.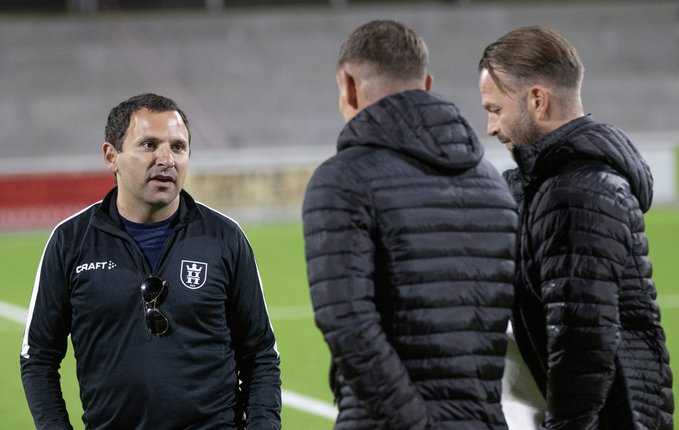 ---
Why football and football clubs are a good investment?
Football clubs are a good investments for a variety of reasons but mostly related to the ability to sell players at a profit, promote lower division clubs to higher divisions (adding operating income and increase the franchise valuations) and capturing the huge media rights revenues in various leagues.
You are an investor in Swansea City (England) and Dundalk FC (Ireland) and also an investor and the chairman of FC Helsingor (Denmark). How do you choose the clubs? What is the process?
My investments are very strategic and often times through personal connections that I have in the industry. Specifically in Denmark, I chose that club because of it's proximity to a major European hub (Copenhagen), it's excellent infrastructure (new stadium) and focus on youth development. So, I don't analyze only the club in a very specific way, I analyze various factors and then I determine which club(s) make the most sense.
Football never had and never move so much money as today. However, so many clubs are struggling with financial problems and lots of them simply close. How do you explain this?
Many clubs are run poorly and overspend, which gets them into financial trouble. Even a club like FC Barcelona, one of the biggest in the world, is in massive financial difficulty. Many clubs are not treated as businesses, so decision making is often times not sound. I think they spent too much on wages, and don't have financial discipline when it comes to spending in other areas.
You also wrote an article about "How smaller European Football Clubs are punching above their weight". What are the main secrets?
Two things: smart clubs use data to be smarter and more efficient in decision making. Also, bringing in good people (coach, sporting director, staff) can make the difference between success and failure at many clubs.
Almost all football clubs are small. But that doesn't have to be a bad thing. What advantages do small clubs have over big ones?
Smaller clubs are a bit more nimble, and can, at times, make decisions quicker than bigger clubs. Also, smaller clubs have the opportunity to test new technology and try new things in a way bigger clubs may not be able to.
You are the chairman of FC Helsingor since march 2019. What do you changed since then? And what are your plans for the future?
We've completely changed the culture and everything at the club from top to bottom. We've been fortunate because our changes have result in pretty quick success as we were promoted last season and this year are having a very good year so far. For the future, we are looking towards another promotion to the Danish SuperLiga, and selling some of our top young players to bigger clubs.
You are a chairman, so you are also a leader. What qualities a chairman shoud have, in an individual point of view, but also in an organizational point of view?
Leadership is about building culture and having people want to come to work everyday, and enjoy what they are doing. It's important that our organization, both on and off the pitch, has very positive culture.
In Portugal we a have many bad experiences with investors. They come, they don't pay salaries, they leave debts and they go away. How do you convince us that have an investor or more is a good thing for a football club?
Clubs are businesses at the end of the day, and they need financial backing to succeed. I think more foreign investors are coming into places like Portugal and making good decisions, but of course there will always be some bad applies and it's unfortunate that they don't take the responsibility of owning a football club seriously.
Do you consider investing in Portugal?
Not at this time. The decentralized nature of the media rights in Portugal make it very difficult to craft a financial model that works.
You are also an entrepreneur. What those activities teached you about investing in football and running a football club?
Running a football club is no different than running a small business or startup, the same rules apply. Having experience in the 'real world' has been hugely beneficial for me, as those skills have seamlessly translated to the football world.
How do you see football in five years? Which will be the bigger changes in football as a business and industry and in terms of running a football club?
Everyone is in survival mode right now due to COVID, so I think in five years things will return a bit to normal (pre-covid). I hope that clubs have learned a lesson that financial discipline is vital to success, and not take that for granted.