Mads Davidsen is a writer, an entrepreneur and a consultant, with experience as a coach and sporting director, and currently works for Al-Jazira, the UAE champion. He has worked at clubs such as Brondby – first as a coach and then as a strategic consultant – and Shanghai SIPG (China), where he was assistant coach and technical director. Furthermore, he created Optima Football and has just published the book 'How hard can it be?', available in english from August.
In this interview, done via e-mail (and adjusted for greater fluidity and better understanding), Mads Davidsen talks about building sustainable projects, explains why clubs face so many difficulties and analyzes the decisive role of sporting directors. Player development, the future of football – on and off the field –, the importance of long-term vision and not make emotional decisions and the 'secret' behind the evolution of danish football are other topics covered.
"What we do today with the youth will benefit or hurt a country in ten years".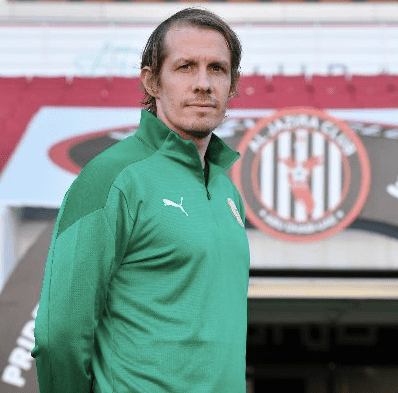 PS: Check out Mads Davidsen website to know him better.
---
Which are the main qualities that every good sporting director has?
It all depends on the club and the project. For me there are two types of sporting director: the former coach with insight into style of play, training methodologies, player and coach education, analytical background, etc; and the former player or head of recruitment with scouting background, who knows recruitment very well and as well have a good network of agents in the market. So, clubs must have a clear vision and a clear job description to make sure they find the right profile to their club.
How do you see the role of sporting director in five or 10 years? It will be very different from now?
I think it will go more and more in a strategic way where the sporting director also needs to oversee the club's sporting vision and set the vision and define the KPIs (Key Performance Indicator) together with the management and board, so the demands for the job will increase.
The relationship between the sporting director and the coach is crucial for a club to be successful. What are the secrets for a good relationship
Alignment. From day one. Disappointment and conflicts often comes after lack of alignment and the lack of ability to manage expectations. So transparency and open communication is needed BEFORE the cooperation starts.
You have experience in a lot of different countries and clubs. Your vision, your approach, your ideas and your strategies are unique, or you adapt them to the context?
You have to follow the development of the game, so I'm constantly trying to analyze the game to figure out how football will progress. For example, working with academy players; they won't play senior football until 5-7 years ahead, so we need to prepare them for the game waiting for them in 2025-2027.
We live in a period in which a lot of football clubs are going through many financial difficulties. What are the reasons for this, apart from Covid?
Well, I started a company (Optima Football) two years ago promoting a new wave with a sustainable model. All club's – except for the best 25 clubs because their financial model is different – should try to apply in their own way of course, but there is so much waste of resources in football. We need to stop it. Way too many clubs are dreamers with hope, but no real plan. And, as they say, "hope is not a strategy". You have to develop a realistic and sustainable vision and strategy and stick to the strategy even when the results are not there. Changing is very expensive and over time not more efficient.
How a well-running club should be?
It is not a one-size-fits-all-model, but a sustainable model to be developed into your vision. Some clubs wish to develop home grown players, but maybe it's not good for other clubs. You need to describe who you are and how you wish to compete.
Football has changed a lot in recent years. Do you expect that to continue? What do you expect to be the next revolutions?
Well, we are in the era of data and technical evolution, so we will see more tools in this relation. But, in the end, football will always be football and training and development is still the most important aspect. Other tools will be marginal gains to find.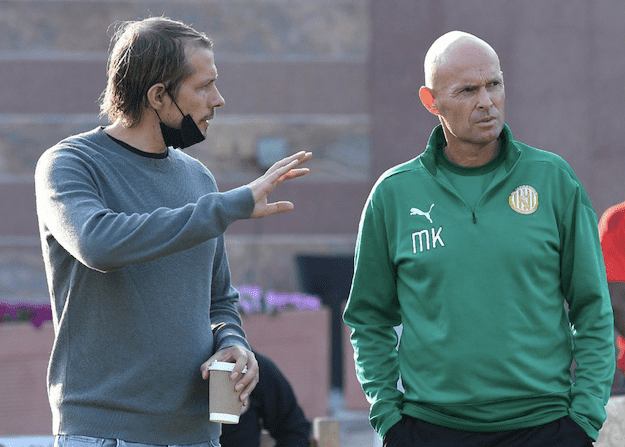 And running a football club will be very different in the future?
I hope to see more strategically driven clubs and projects, where you decide on a clear vision and 5-year detailed plan and more importantly stick to it when you lose two games. Football is still a short time driven and an emotional driven industry where people with too little insight decides too much.
How important 'Big Data' should be in a football club?
Data can also help you as a support tool, but I don't believe in data driven clubs. We always need our experience, knowhow and many years of practical work on the pitch to make the last calls, but data can guide us and educate us to make more clever decisions. No doubts about that.
You also worked as a youth coach and you have experience in developing talent, such as Højbjerg (Tottenham) and Andreas Christensen (Chelsea). What are the challenges clubs and coaches face today in youth level?
The challenges can be lack of resources, because most clubs invest mainly in their first team, and a lack of club alignment, so even if the academy is doing a good job the pathway is not clear and the talents do not get a chance to prove themselves. Once again it comes down to the strategy of the club.
Denmark lives a very good period in football terms. Very interesting and different projects (Midtjylland, Brondby, Nordsjaelland, Silkeborg…), very good young players, good results in the national teams… What are the secrets?
I don't believe in secrets, but 15 years ago a group of top coaches tried to analyze the future of football and then designed a prospect of how youth training should look like to achieve top players in the future. I was working as a youth coach in those years, so we tried to follow this path and today we see the effect and results with many Danish players now playing in the best five leagues in the world, which is a must if your national team is competitive. It is a long-term effect, so what we do today with the youth will benefit or hurt a country in ten years.